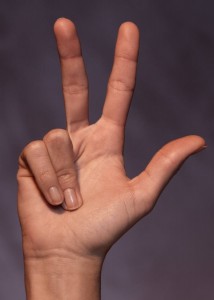 Productivity.
Busy is not the same as productive and your problems have nothing to do with not having enough time.  What you need is to get motivated – to change, to get organized and to know you can be more productive with less effort – but you have to DO something.
To start, here are 3 presenations to help inspire change and the realization that the path to balance/organization/efficiency/your most productive self … whatever you want to call it, starts with YOU making up your mind to be more productive/efficient/organized and then putting in place the systems, tech and people you need to get there.
David Allen – The Art of Stress Free Productivity  learn from a master about why you need to get organized and how to start your journey to what I call intentional organization™ in this 20 minute YouTube TEDTalk
Ernie the Attorney  talks about writing things down, Getting Things Done, Merlin Mann, systems, Moleskines, accessibility, brain bandwidth, creativity and more in Part 2 of this BYOB Podcast from 2011.
Andrea Cannavina our own CEO of LegalTypist shares the process she created for wrangling email and all the information that travels through it – touching upon systems, David Allen, personalizing, inbox zero,  writing things down, digital credibility, proofing and more in this guest lecture for Solo Practice University: Using The DAFT™ System To Organize Your Workflow.